Shop Amazon's Clothing Holiday Dress Up Trend Stores – Women

New York-If you skipped the lines on Black Friday, there's still Cyber Monday. Analysts are expecting an abundance of deals to bring in record online sales this year.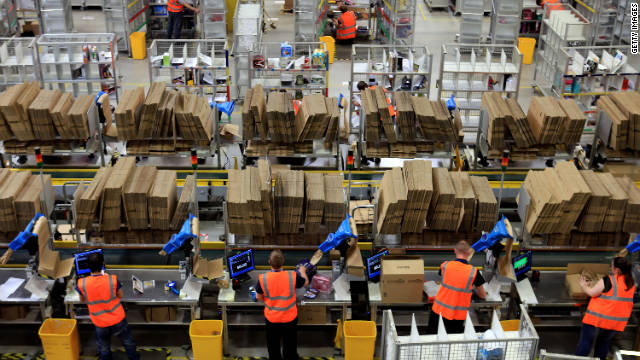 Andrew Lipsman, an industry analyst at data tracking firm Comscore, said sales for the one-day shopping event are projected to hit a record $1.2 billion this year.
Almost every major retailer plans on taking advantage of the hottest day to shop online. According to the Shop.org's e-Holiday survey, eight out of 10 online retailers will offer promotions on Cyber Monday.
A survey by comparison shopping site Price Grabber found that 39% of consumers who planned to shop over the four-day Thanksgiving weekend said they intended to do so on Cyber Monday. That's up 2 percentage points from last year.
It's a trend analysts are calling "couch commerce" – more people want to spend money online from the comfort of their homes rather than head out to the shops.


Lelah Manz, chief strategist of commerce at Akamai, cited the rise of tablet computers in the last year as a major game-changer in e-commerce.
Does Cyber Monday really save you money?
Cyber Monday can get you to Hawaii
"If you think about when the concept of Cyber Monday was first born, it was a time when people had dial-up access at home – it was the office place or the workplace where they could access sites," Manz said. "Now everyone has broadband access. People have tablets, they're able to get online earlier and at home, and retailers are trying to capture that mind share."
According to an IBM Coremetrics report, 15% of web traffic in the U.S. in November will stem from smart phones and tablets rather than PC's. In order to tap into that traffic, retailers are rolling out the deals early this year, said Manz.
Shop Amazon's Kindle Accessories Store

Full report in CNN Money